TYPO3 is the most powerful enterprise class Open Source Content Management System (CMS) today.

We provide complete TYPO3 solutions for years enabling first-class web technology at your service.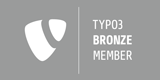 Antithesis Group is an IT agency, expertising in complete web and internet solutions. We promote the utilization of open source software and technologies around your business.
Results
We Make Reaching Goals a Way of Life
As partners in the digital era, we'll build a long-term relationship driven by real results you can count on.

We're going to help you expand your business using proven strategies, wise technology and effective solutions that nip your needs in the bud.

Your new technology solutions will fit seamlessly into your business and allow you to retain adequate control: web, mobile, social media and internet marketing.
Get Started!


The Web
We Live and Breathe This Stuff
Get a strong 360° IT team under your banner!

We love designing, building and managing professional web solutions: corporate web sites, complete secure eCommerce solutions, social media and internet marketing, advanced content management systems and more.

We take the bite out of your competition by increasing the overall value, usability, and usefulness you present to your targeted audience.
Get Started!


Open Source
We Excel and Innovate in this Arena
Mature open source solutions can fundamentally enhance your business by building on a solid foundation for growth and upward expansion.

We utilize open source technologies to create and deploy effective eCommerce solutions, robust custom web applications, enterprise content management systems, scalable RESTful services, custom search engines, engaging social media apps and promotions, powerful custom blogs, compelling web sites and much more!
Get Started!